♥ Happy New Year! Welcome 2021 ♥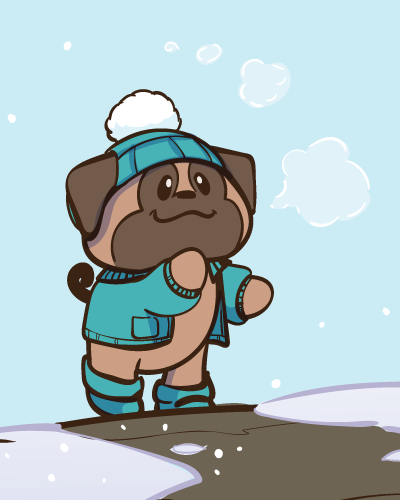 Goodbye, 2020, and hello 2021! I hope everyone had a happy and safe New Year! For the past few I've done a celebration illustration and I was really happy with how this one turned out. It was certainly quite fun to draw! You can find cute free wallpaper versions below for both mobile and desktop! :)
What are your plans for the New Year? I love the energy of this point in time – the fresh start and the new goals. I've been working on my office as well as content creation plans, and here's a run down of what I've got going so far!
If you follow my account on IG, you may have noticed an uptick in comic posts. I'm doing daily posts, Monday through Friday now. New content is still on Tuesday and Friday, while I'm recycling older posts on Monday, Wednesday and Thursday. The daily sketches are still going strong as well. :)
I am also streaming live daily on Twitch and Behance! (For the most part – sometimes I'll skip a Twitch stream if I'm really overloaded with work.) You can catch me in the morning around 11AM Central Time at behance.net/lafhaha for about 3 ish hours. I'm live on Twitch Monday, Wednesday, and Friday in the evening, usually starting around 4-6PM Central time. You can follow me on Twitch here!
Mobile
Directions for Mobile: Hold your finger on the image until your menu pops up and then hit the save/download button. Then you'll want to go into your gallery, select the pic and then 'set to wallpaper' and you're done!
Desktop
Directions for Desktop:  Click on the wallpaper you'd like to download and either right click + save as (Cmd + Click > Save). You'll then want to go into your display settings and select the image to use as your background.