SDCC is here…SDCC is EVERYWHERE!
After SDCC ended last year, I'm not sure anyone could imagine the changes that 2020 would bring. But, even if we can't gather to enjoy an amazing couple of days together in San Diego, the spirit of the event is very much alive in SDCC Online which just launched last night! I've been working on a lot of new products to add to the shop, including Book of Kyoot 2 and Sketch Kyoot Volume 4!
I have lost my mind and stickered up EVERYTHING because well…STICKERS ARE AWESOME. And I love designing them. I have several new sets as well as larger singles. I might be even working on a monthly sticker club. WHAT. Shhhhh, still a secret for now. ;)
I want to take a moment to highlight this little guy: the Rescued Hearts Club sticker. It's the first in a series of designs promoting rescue animals. Meow Edition is the first one, and I'll be making a Bark Edition next! A portion of the sale of each Rescued Hearts Club sticker will go to support animal rescue foundations both locally in Texas and nationally.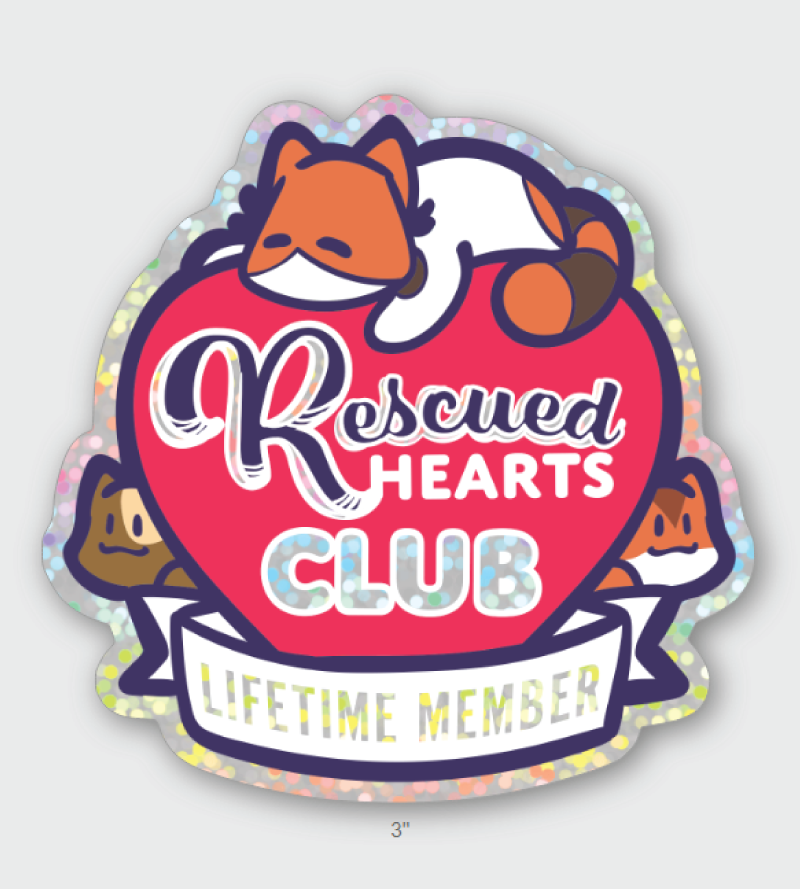 Next up I've got a new tee that I'm super excited about! This is a split fountain print, which means that three colors are on the palette when the shirt is printed and each one is a little different as the colors blend more! It's also printed with eco friendly, super duper soft water-based inks. Sweet.
I know you probably already have a ton of these like me but, mine aren't all that KYOOT, and I had to fix that. These face masks are non-medical grade, perfect for going out to the store and protecting your friends, family and neighbors. They are double layered, with an interior lining of antibacterial fabric. There is elastic at the nose and chin to fit the mask tightly to the face, and the ear loops come with small rubber tighteners so you can adjust them to fit more comfortably.
Head on over to the shop to see what else I've been cooking up! There are new prints up in the print section as well as new mugs and all of my enamel pins are at BOOTH PRICES for the event! Yep! They are all $10 each and you also get FREE SHIPPING when you spend $45 or more! :) Love you guys. Let's all have an awesome Summer together.