I was trying to push myself with light and mood this week. The mission continues on and I'm continually challenging myself to try new things…to focus on strengthening different areas. It's an exciting game and I can't wait to see where art will take me this week. As for last week, here's the recap!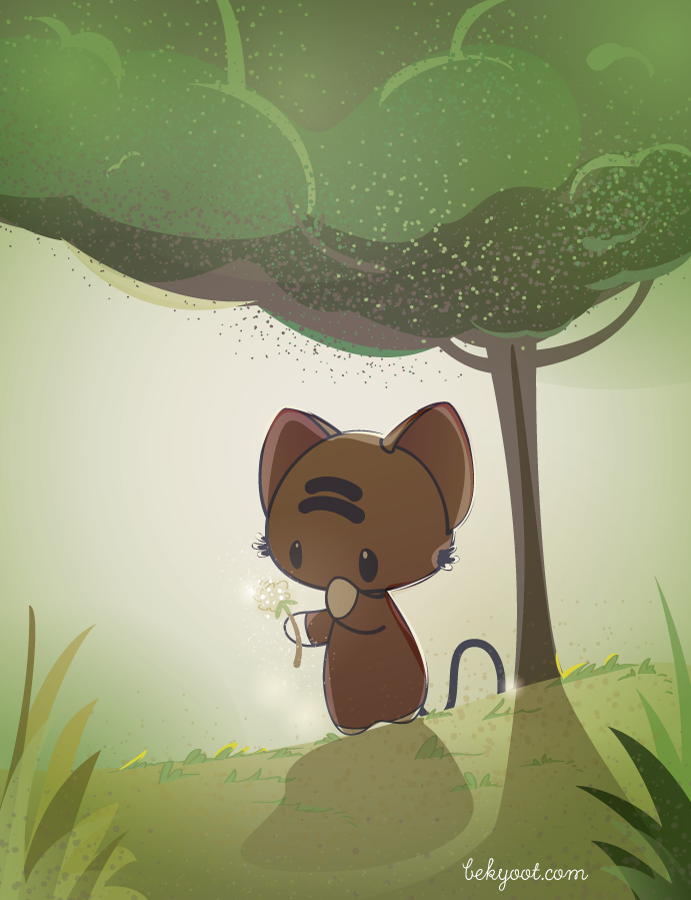 Dandelion Fuzz
Momocheet in a hazy meadow right near dusk. I had trouble getting the colors out of my head here, but I think in the end I came close enough. :)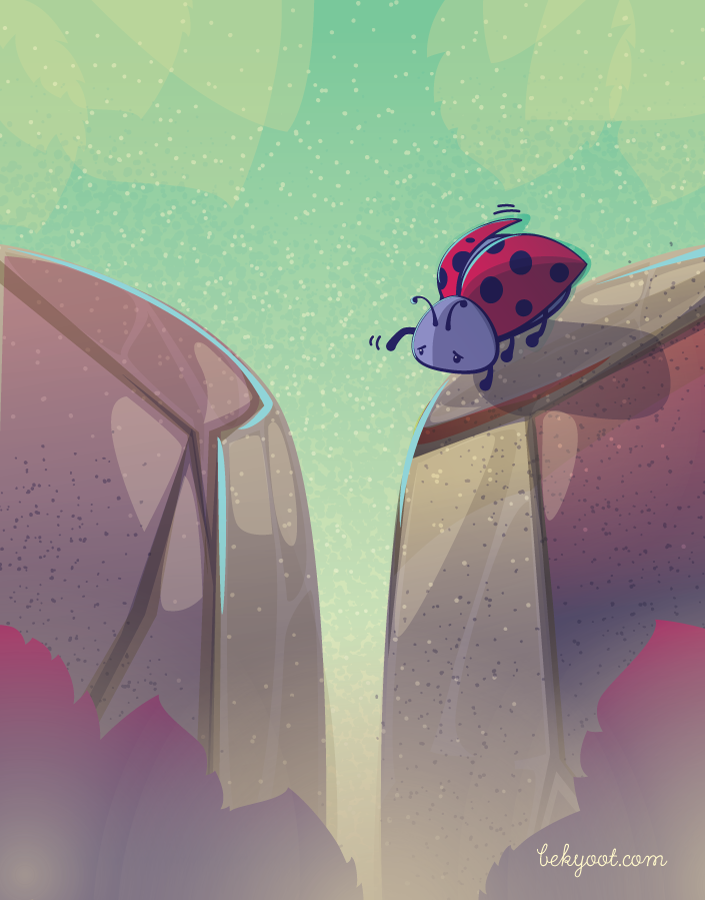 Little Bug, Big Leap!
How often I've found myself in the place of the Little Bug, facing a great leap and uncertain of my abilities to make it across.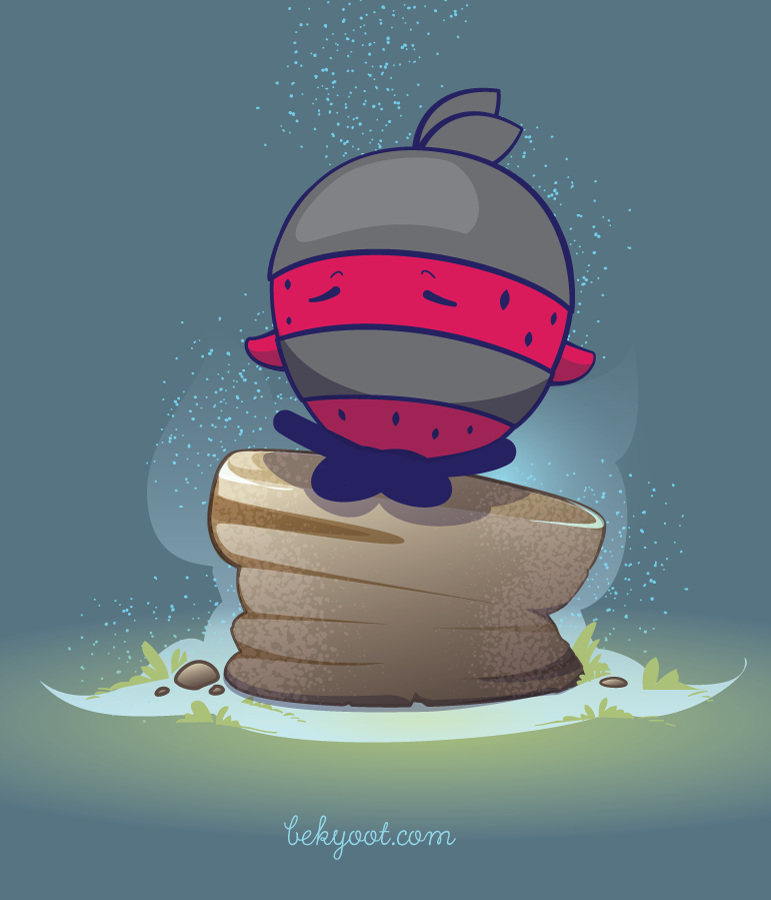 Berry Meditations
Berry meditates often, but on what? Well, in this case a rock…and the meaning of Thursday and the promise it makes that the weekend is near. ;)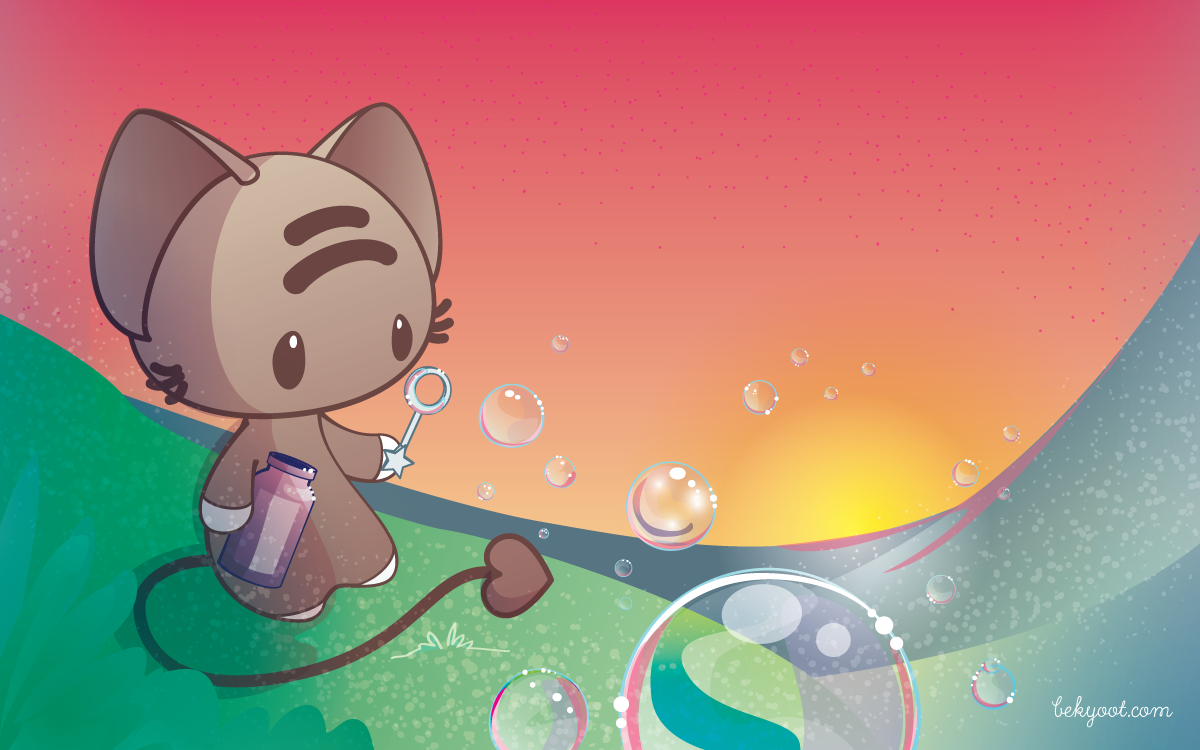 Summer Dusk Bubbles
Bubbles in the summertime – a fun memory. :) I struggled with color again, but I feel like I'm making progress. The bubbles were so much fun to draw!
That's it for this week! Keep an eye on my Twitter, Facebook, and Instagram if you'd like to see more sketches as they are released! :)