The Jelly Bunnies wanted to do something nice for Momocheet…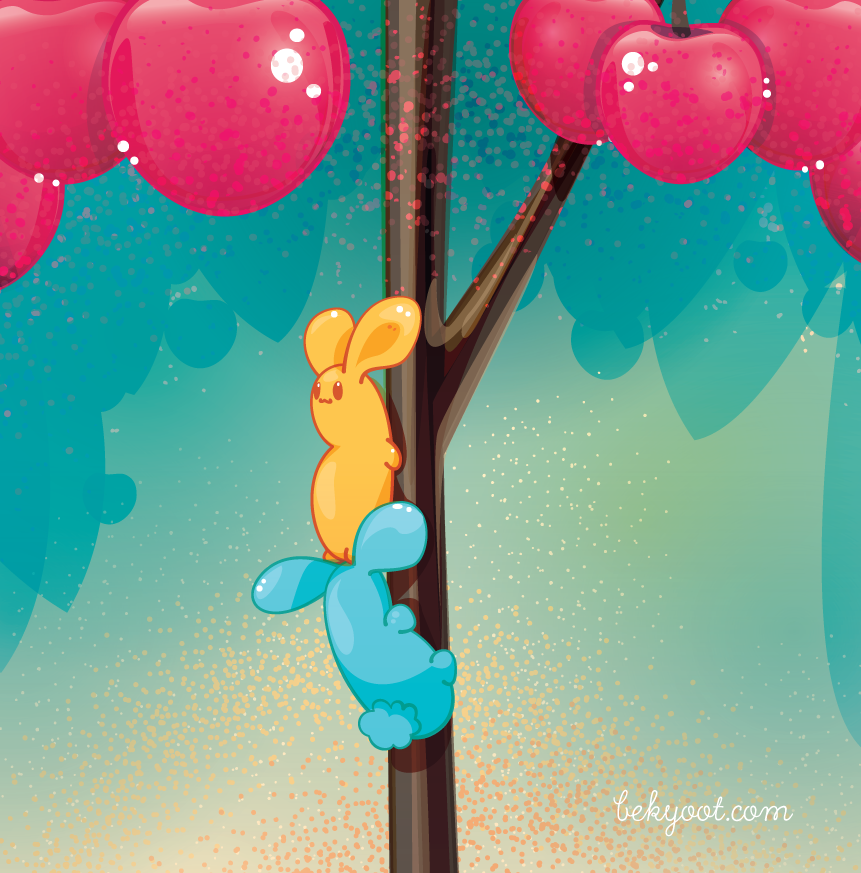 So they went to fetch some cherries because they are one of her favorite fruits. :) Working together is second nature to Jelly Bunnies as they are so small. This sketch was really fun to do. I was experimenting with composition here and really enjoyed how the colors came out.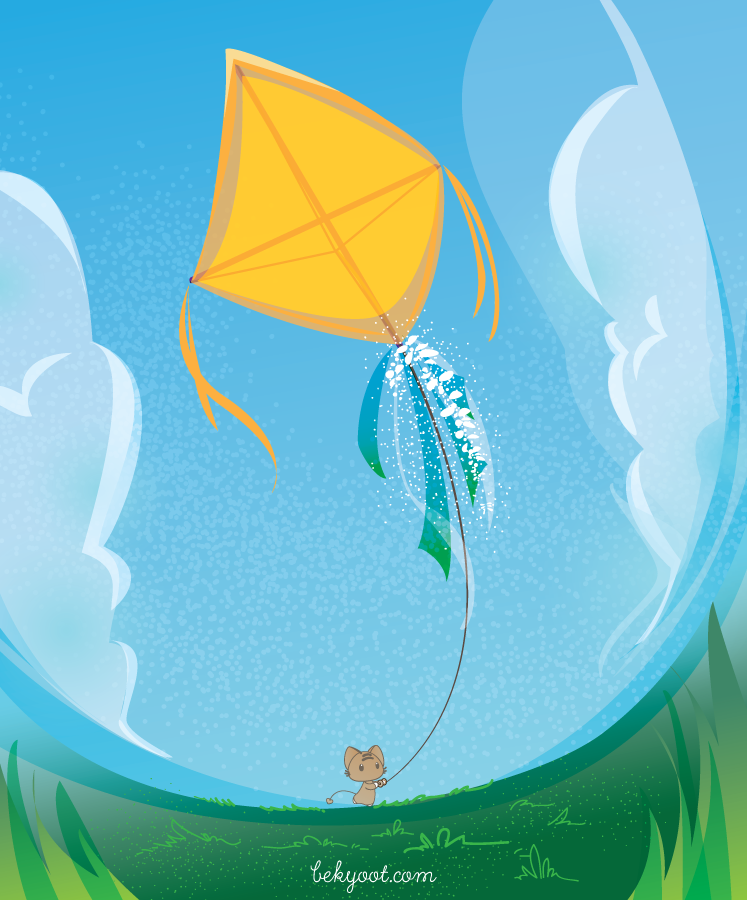 Let's Go Fly a Kite…
Some time ago I did another Momocheet flying a kite illustration, and it was a struggle for me in several ways. I chose dusk for the setting and color scheme, and had a lot of clouds in there too. I erased and redrew until my eyes crossed trying to figure out the colors. I count that as an important stepping stone in a long journey of learning. That first attempt took me at least a day or more to complete. This one, just 1-2 hours for color plus about 30 to lay down lines. I can't stress enough how much practice changes your art and style. Make the effort…push the boundaries of your comfort zone and you WILL improve! While this version is at a different time, I already have an idea to redo the dusk scene and you'll hopefully see that next week! (or THIS week if you watch me on TwEEter/Insta/FB – hint hint wink wink ding ding). :D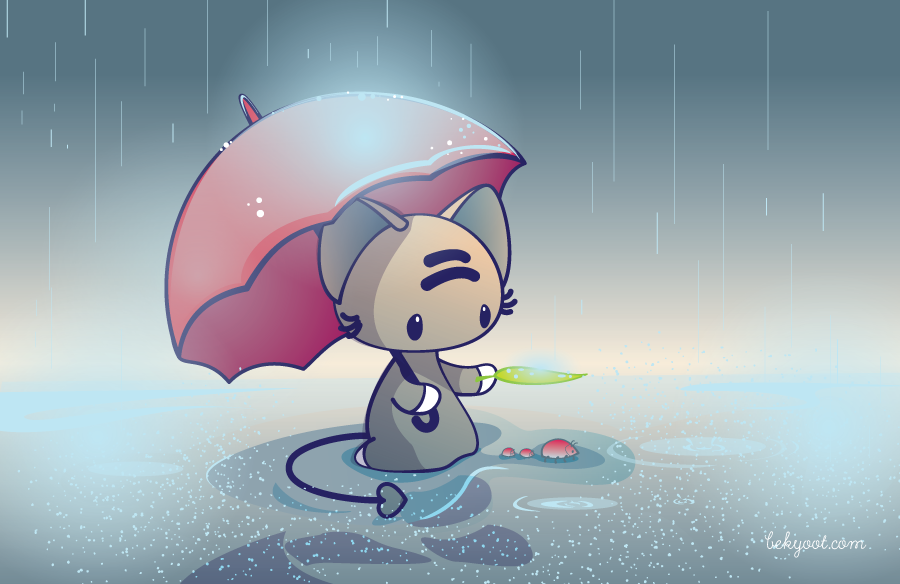 A Rainy Sketch for a Rainy Day
I love rain. I really do. I used to go out and play in it as a kid. But too much of the gloom and dark just gets me down. I'm a creature of the sunlight. Back in my old office I would periodically walk over to my window and just lean against the glass, soaking up the sunshine. So this and the next entry reflect that: my love of the rain, and the following sketch reflects my love of the sun.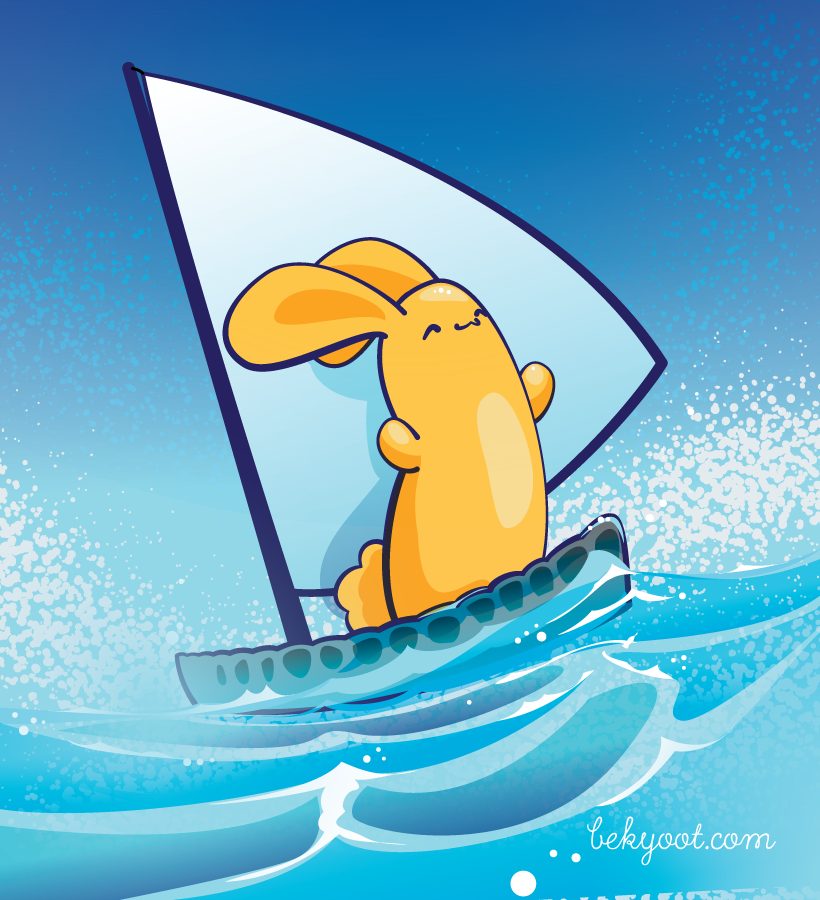 Throw Off the Bowlines
There are so many places that seem like heaven to me. One of the tip top on that list is the ocean and beach on a bright breezy day. I thought a tiny Jelly Bunny setting out for her dreams would be an appropriate subject, and seeing a bottcap on my desk gave me the bottlecap boat idea. :)
Until next week, friends! *^____^*V