You Draw, You Learn
I've been learning a lot with my recent sketches. This batch is no exception. In the latter entries I started working with the gradient mesh tool and have quite a bit to absorb still. I want to make the scenes softer and find a good way to add more texture into each. I'll keep you posted on how that goes!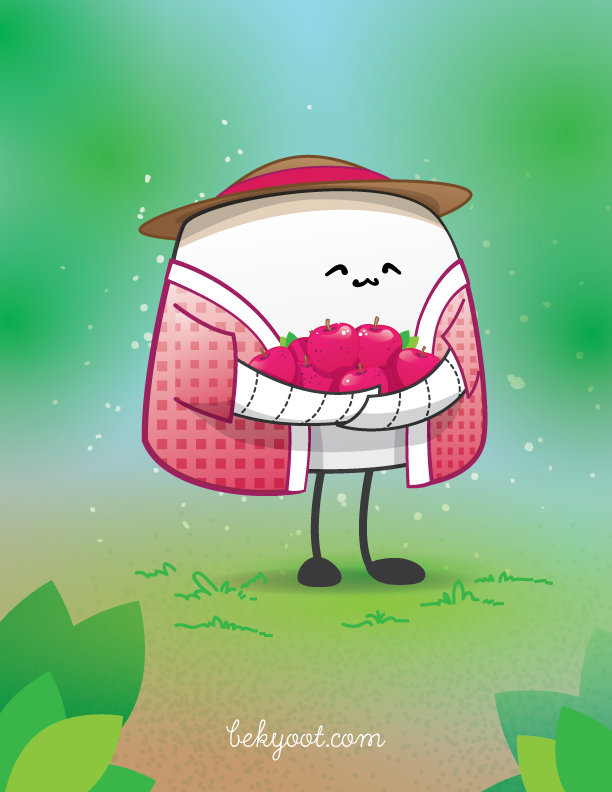 An apple a day…
School started recently, so I thought it was be fun if Happi went apple picking again. Aside from picking the apples from the trees at my parent's place, I've never actually been on an apple picking trip! It's on my bucket list, most certainly. I've done plenty of berry picking over the years (strawberries and blueberries) and those expeditions were always fun and tasty. :)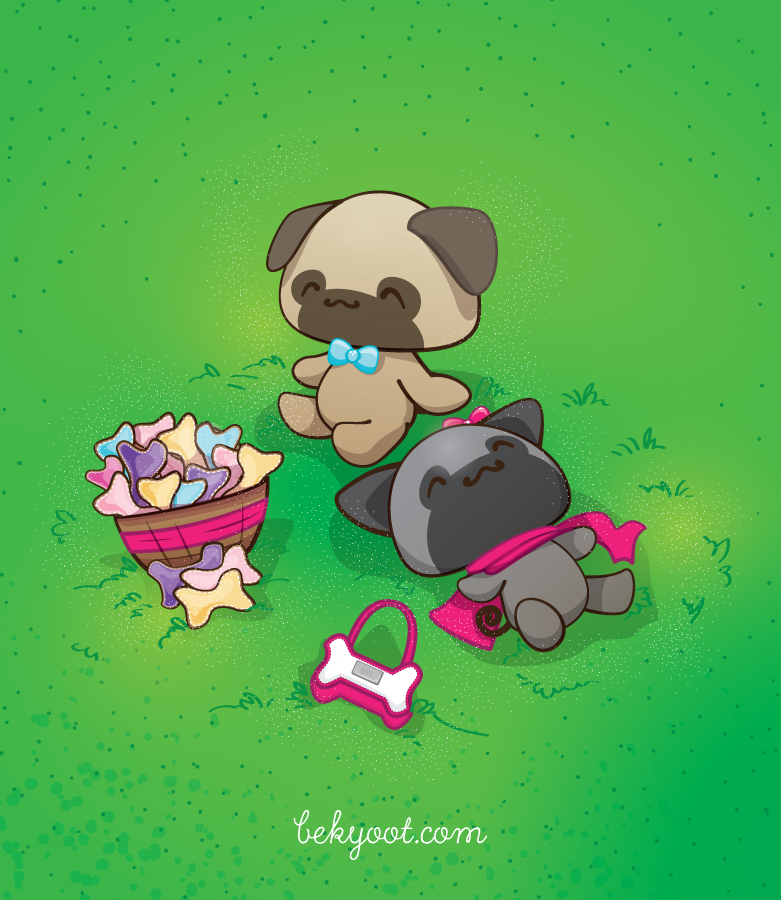 For International Dog Day…Pug Love!
I was a little late for International Dog Day this year, but I got this one finished eventually! I was happy with how it turned out, especially Frankie's BRK handbag. ;)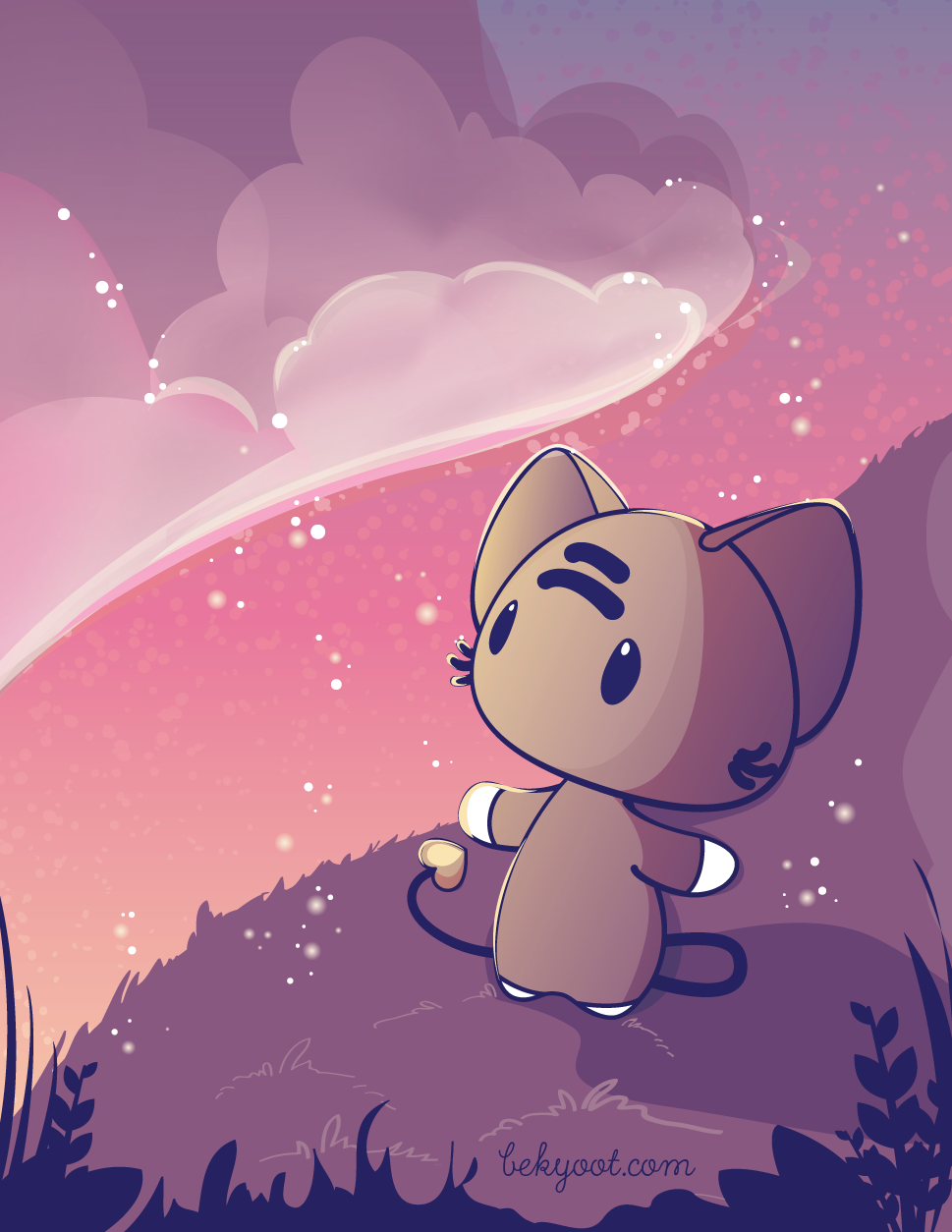 Go forth my Dusk Sprites…find Momocheet some cake!
This started out as the REAL redraw of the dusk kite flying scene, but as things often do, turned into something else completely. I have started playing with gradient meshes and employed them to make the softer fluffy clouds seen here. :)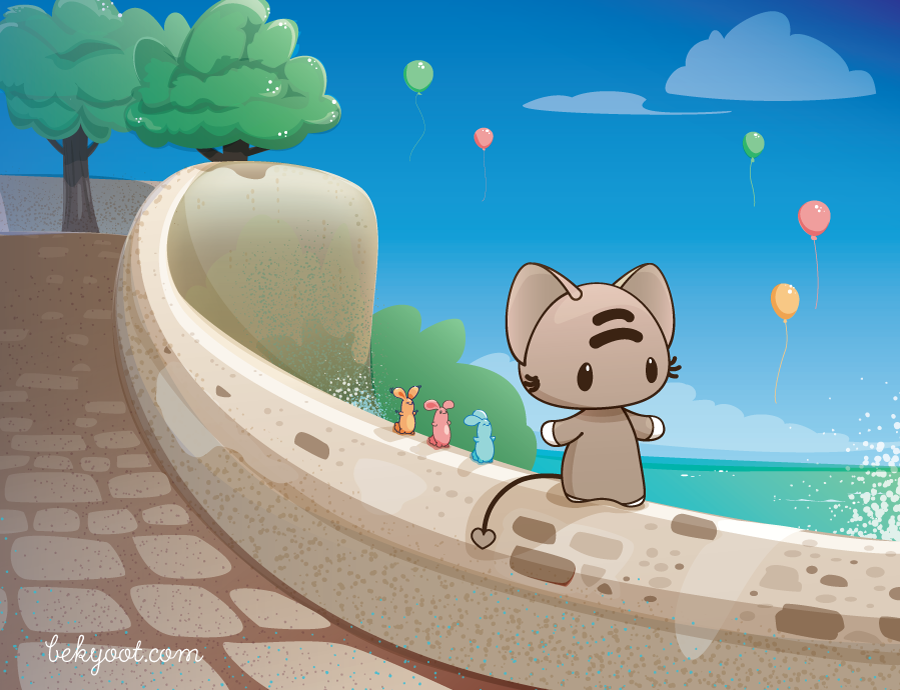 A perfect day for a walk by the sea…
This pic. Oh, this pic. It took me a while to get my lines right, and I was fighting with the colors for a bit as well. But in the end, I think I got it. :) My inspiration was a scene from Kiki's Delivery Service where Kiki is on her broom talking to Tombo on his bike. I love that movie so much. The colors are so lush and the story so sweet.
Until next time! Stay kyoot, and keep dreaming. :)